If you are looking for interior design inspiration take a stroll through Cowbridge to discover statement pieces, large or small, in a number of outlets. Here is a selection starting with a late 19th century doll's house (above photo), probably French and located at Havard and Havard Antiques in Cowbridge.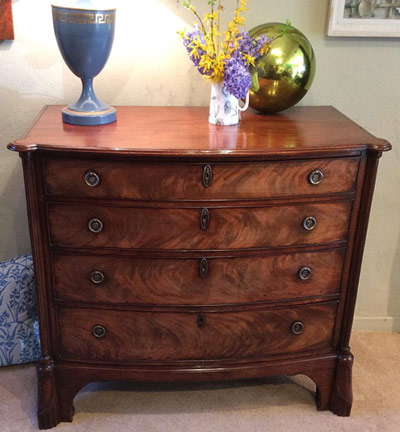 Mahogany bowfront chest, possibly German, with finely carved, fluted pilasters and feet. On view at Havard and Havard Antiques, Cowbridge.
Get up close to the grain with your mouse
---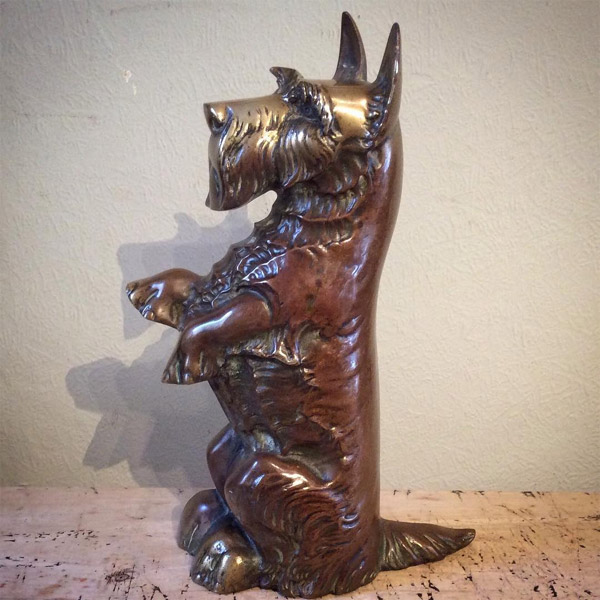 Show stopper or door stopper, this little chappie is sure to steal the limelight when guests arrive. Find more about his pedigree at Havard and Havard Antiques, Cowbridge.
---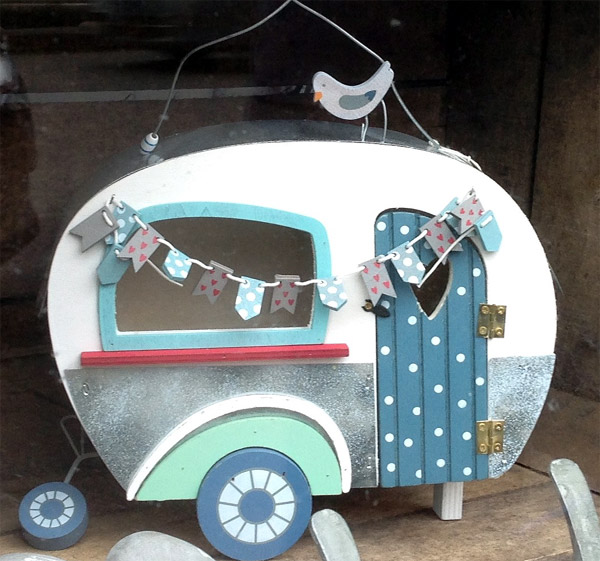 Classic caravan for the purists currently sited at W G Davies Newsagents in Cowbridge. Relocate to your own site and relive those wonderful holidays of days gone by with tap dancing seagulls, distant toilets and much, much more.
---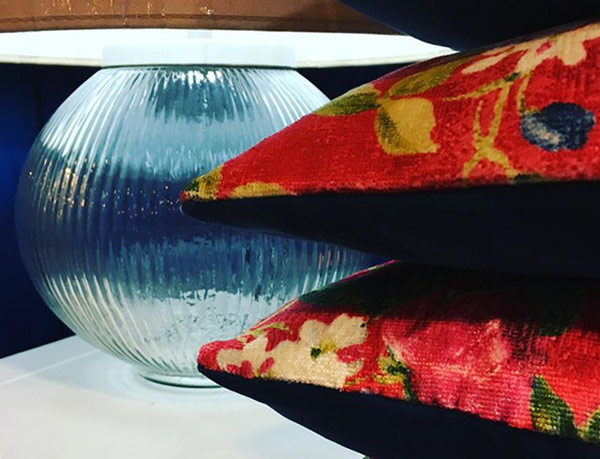 No.39 is a cornucopia of interior design products and ideas to satisfy the most creative of minds. Give your mind enough time to absorb the possibilities at No.39 High Street.
---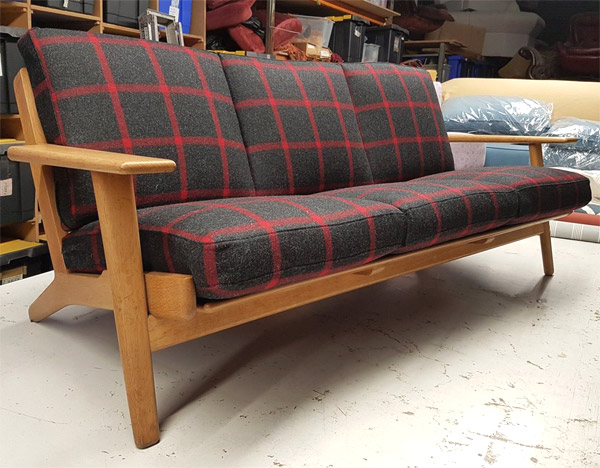 Hans Wegner sofa fully recovered in a wool fabric by Foy & Co Interiors, Landow, Cowbridge. Do you have a favourite piece ready for a make over and pride of place?
---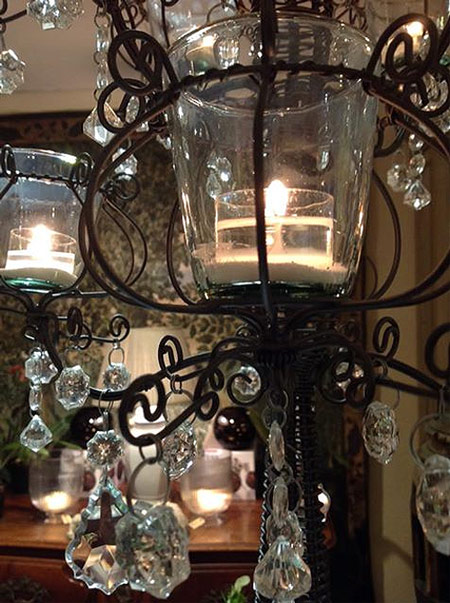 Inspiration for you next project is always on hand at The Bay Tree Cowbridge. Lighten up to create just the right atmosphere for a relaxing dinner.
---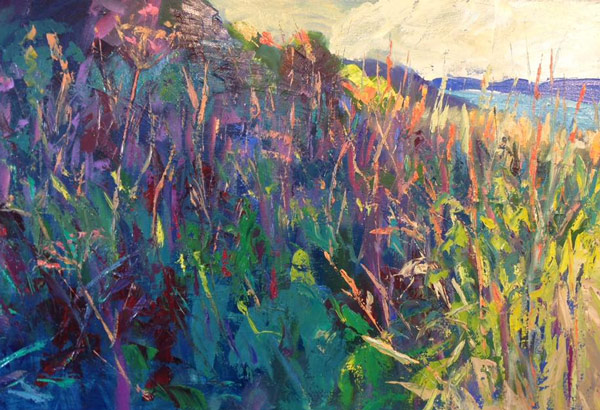 Hang this Sue McDonagh painting in your lounge, sit back and think of those hazy, lazy days of Summer. Her paintings always seem to rekindle pleasant memories. If it hasn't already been sold you can view it at The Old Wool Barn, Verity's Court, Cowbridge.
---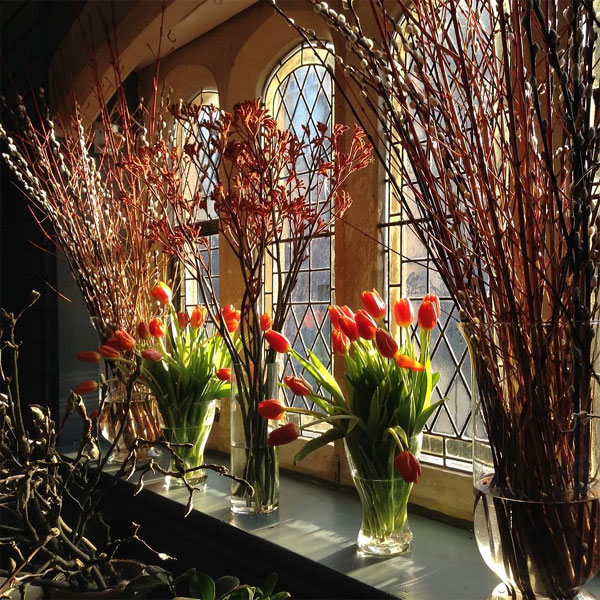 If you are seeking floral inspiration for your home then visit Sara Caroline Floral Designs in Cowbridge.
Behind the Town Hall
---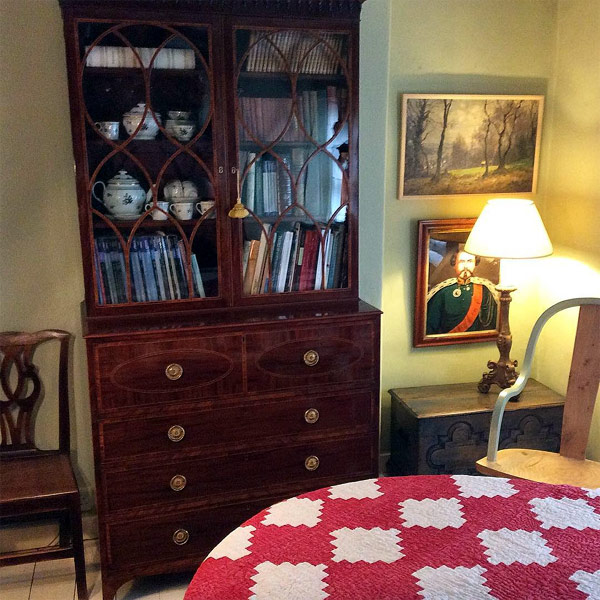 Picture this in your home. Currently nestled in a corner of Havard & Havard Antiques in Cowbridge. Imagine what treasures could be in the other corners.
---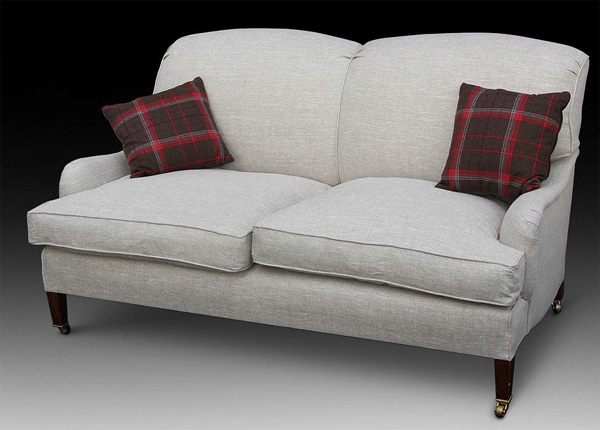 Howard style sofa reupholstered in Russian linen by specialists Foy & Co, based at Llandow just a few miles from Cowbridge.
---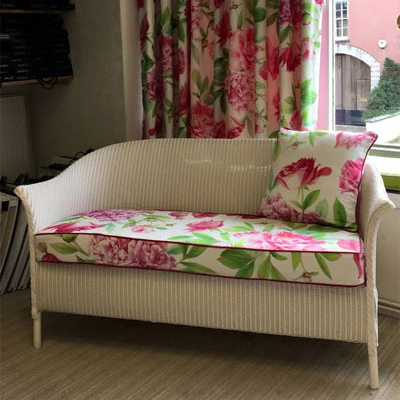 Interior design ideas, services and sources of unique decorations and furnishings. The above sofa was given a new lease of life by Sorrento Upholstery.