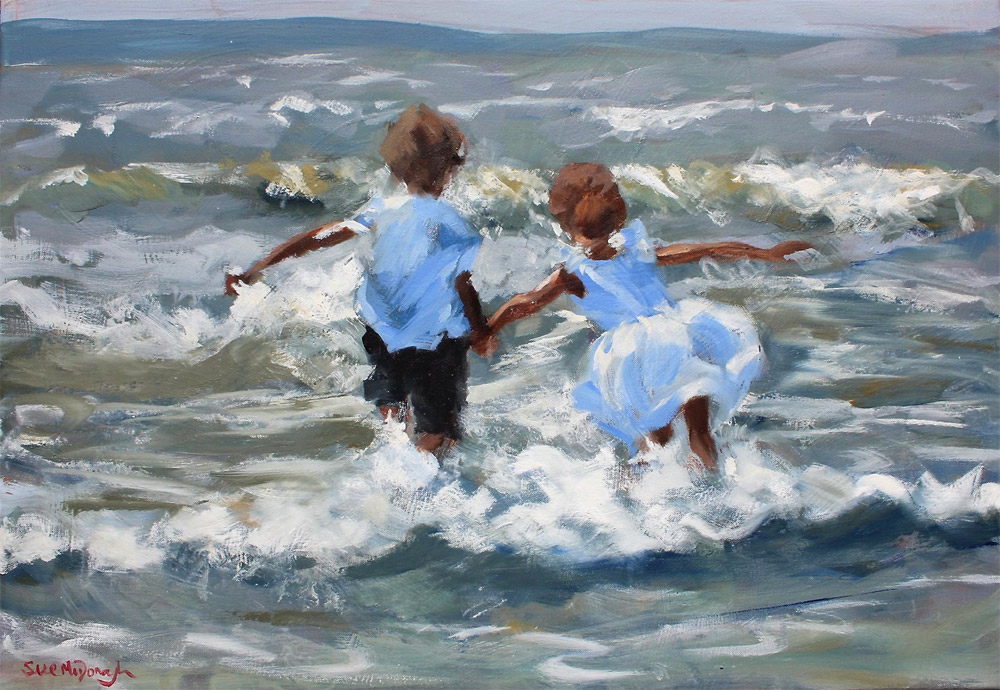 Some people aspire to be an artist from the very first moment they put pencil to paper, others chose painting as a hobby to be continued into retirement. In Sue's case it was part of recuperation during and after hospitalisation which also ended a career in the police force. A natural ability to capture people's expressions and movement was recognised by those around her and a relocation to Wales and the seaside provided a perfect environment to develop latent creative skills.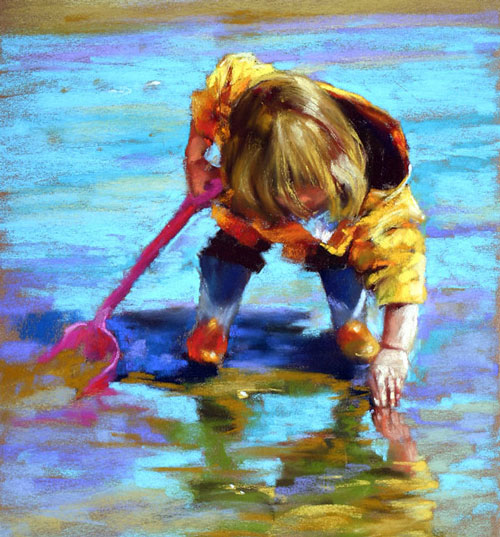 Her scenes of children on the beach and rock pools bring back memories of one's own childhood and as parents on visits to the seaside. Special moments of individual discovery and fun with friends are wonderfully captured on canvas.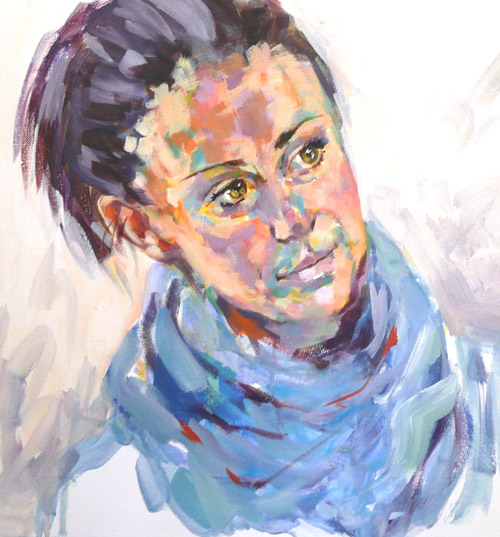 Her portraits bring out not just the physical likeness but the character within. Speaking of character, Sue cycled from John O'Groats to Land's End to raise funds towards a new scanner for Barts Hospital, where she had been treated. She qualified as a volunteer lifeguard and competed at National Level. After a hip replacement Sue walked 45 miles across the Peak District non-stop in under 17 hours to raise funds for MacMillan Cancer. She also has a passion for motorbikes, being a 'Curvy Rider' on a powerful Honda CBF1000F sport touring motorcycle.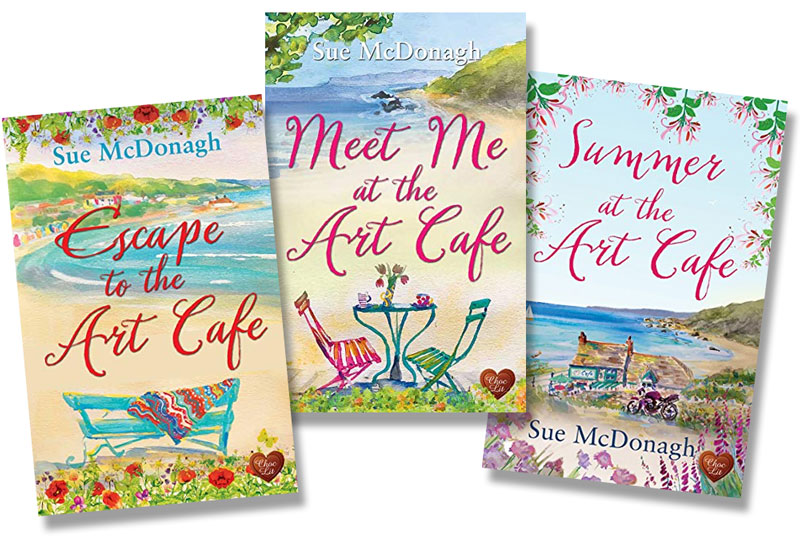 With such qualities of observation and a positive attitude to life, it's not surprising that Sue should eventually lend her creative and imaginative skills to writing, with three books to date and a fourth on its way. Find previews and online purchases here. No prizes for guessing who did the latest book cover and crocheted the blanket draped over the bench.