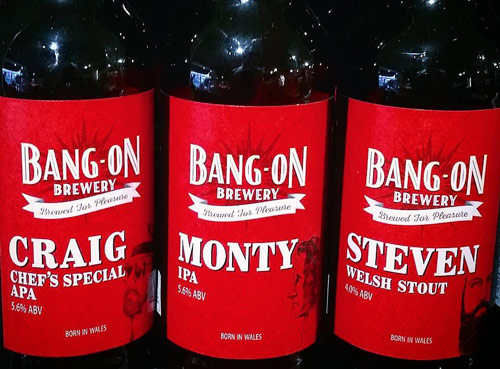 Rather than bang on about it, we suggest you try for yourselves at the Elephant and Bun Deli in Cowbridge. Ask for Craig, Monty or Steven.
This crafty little brewery is just down the road in Bridgend.
---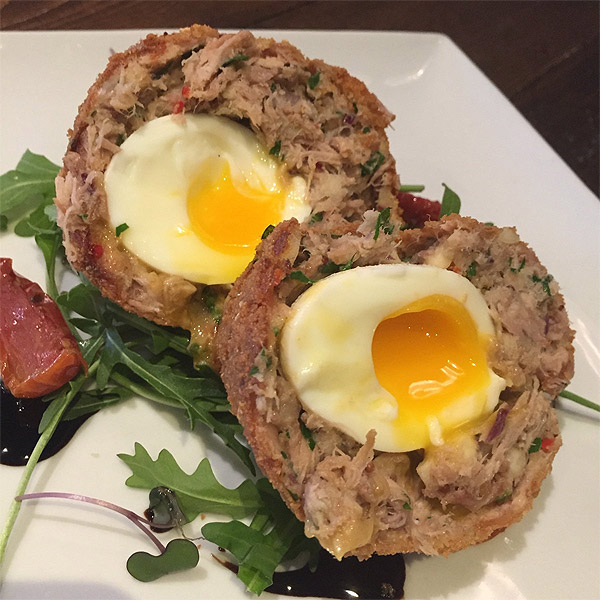 Pulled pork, chilli & apple scotch eggs. Another cracker from Oscars in Cowbridge.
---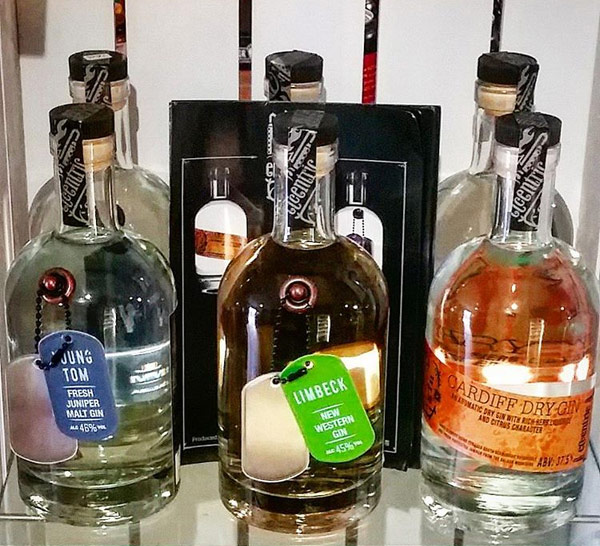 Eccentric gin distilled in Llantrisant and in stock at the Elephant and Bun Deli. Try Limbeck, a new western style gin or Young Tom, a fresh juniper malt gin and Cardiff Dry, a unique dry gin.
Information about these gins can be seen at Eccentric Gin
---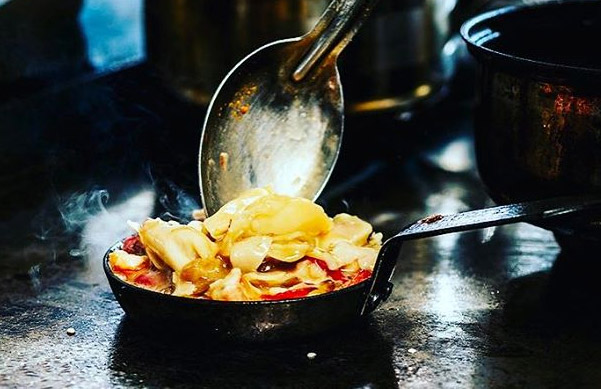 Prawn, crab and piquillo tortilla on the plancha served with crab alioli at Bar44 in Cowbridge.
---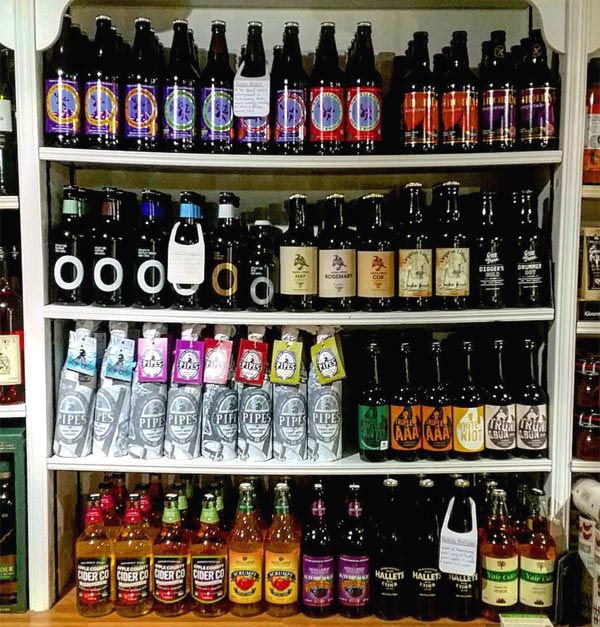 The shelves are straining under the choice of craft ales and ciders at the Elephant and Bun Deli in Cowbridge. Get to know Crafty Devil Brew, Pipes, Purplemoose and others.
---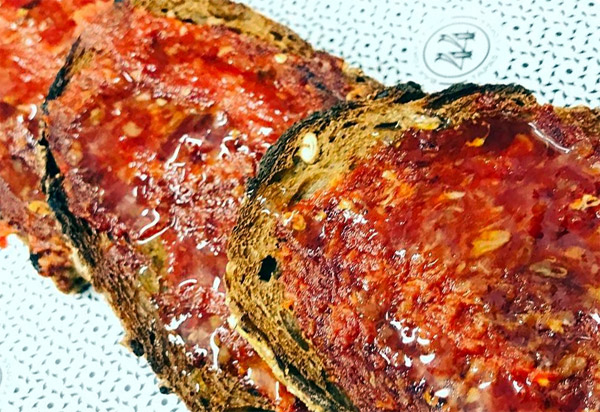 We love Bar 44's description… "Mallorcan black pig sobrasada on sourdough, with Catalan chestnut honey. The ultimate in savoury, sweet, sour and salty snack heaven!"
---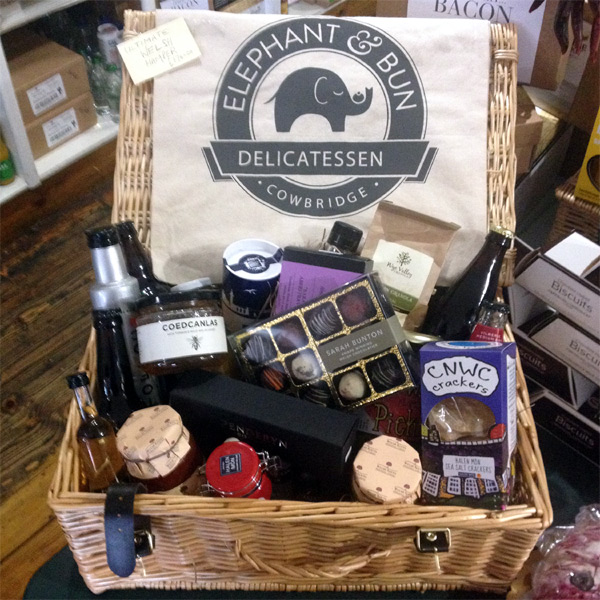 Customised hampers are available from the Elephant & Bun Delicatessen for all occasions. Start planning Spring picnics for those close to you.
---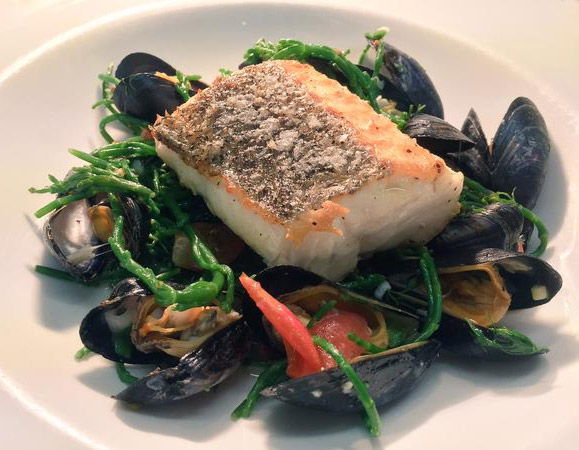 Hake with mussels, cockles, samphire and dill served at Oscars. We are going to find out more about dishes by Sam Pepper.